The Hebrew alphabet has 22 letters, five of which use different forms at the end of a word.
The chart below has the block, script, Rashi script and the numeric values for all the Hebrew letters.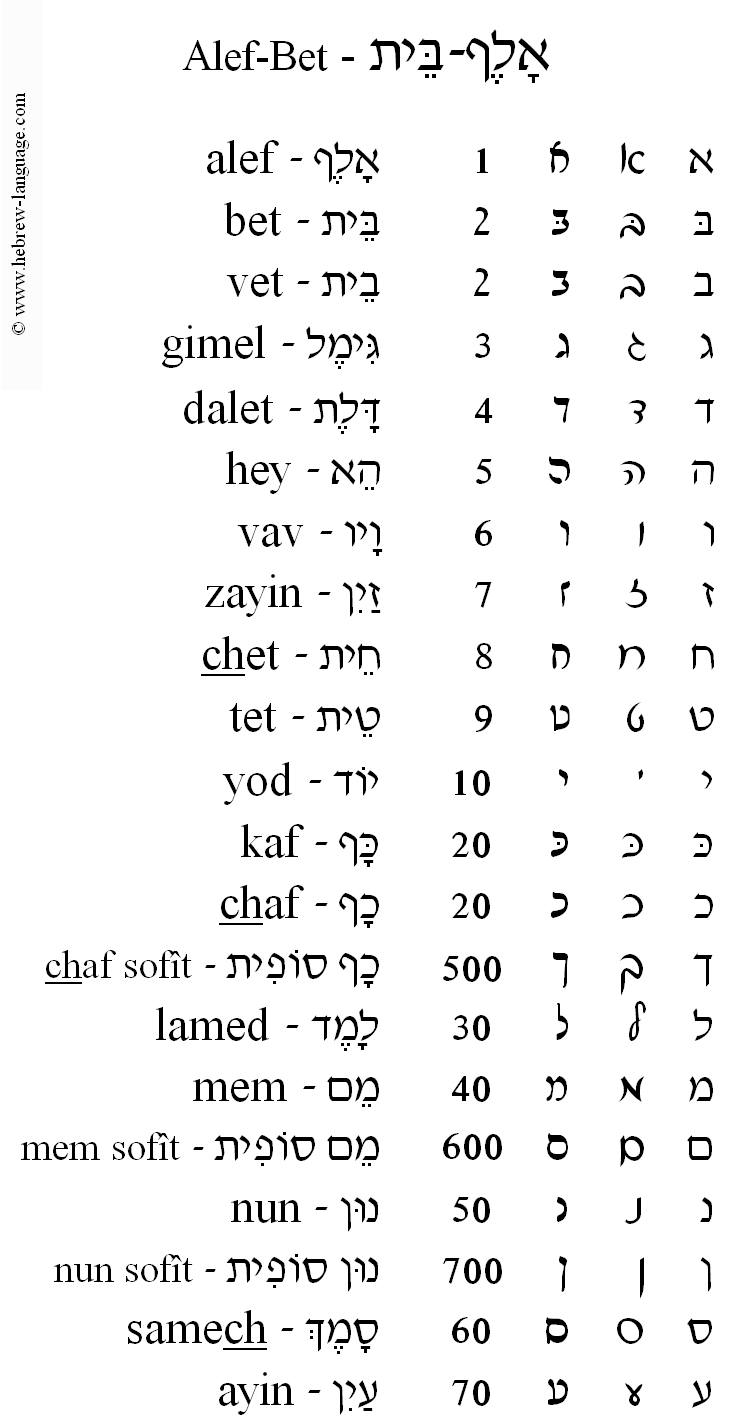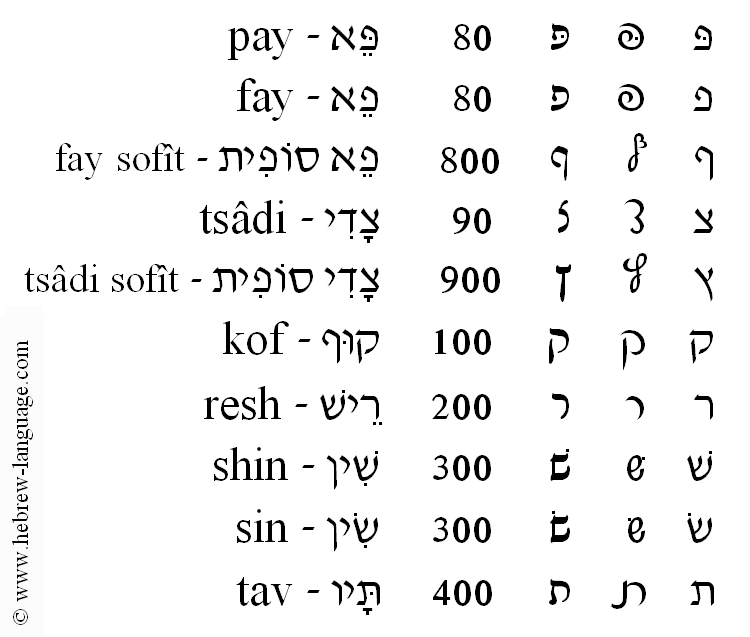 The Hebrew Alphabet on Israeli Postage Stamps issued in 2001:

Alef-Bet Print Sheet:
Right Click on the image below and choose "view image".
Click on the image to enlarge it.
In your browser menu under "File" choose "Print".
OR
Choose "copy image" and paste it into your word processor.
Alef-Bet Print Sheet – Version 2
22 letters and 5 final ending letters: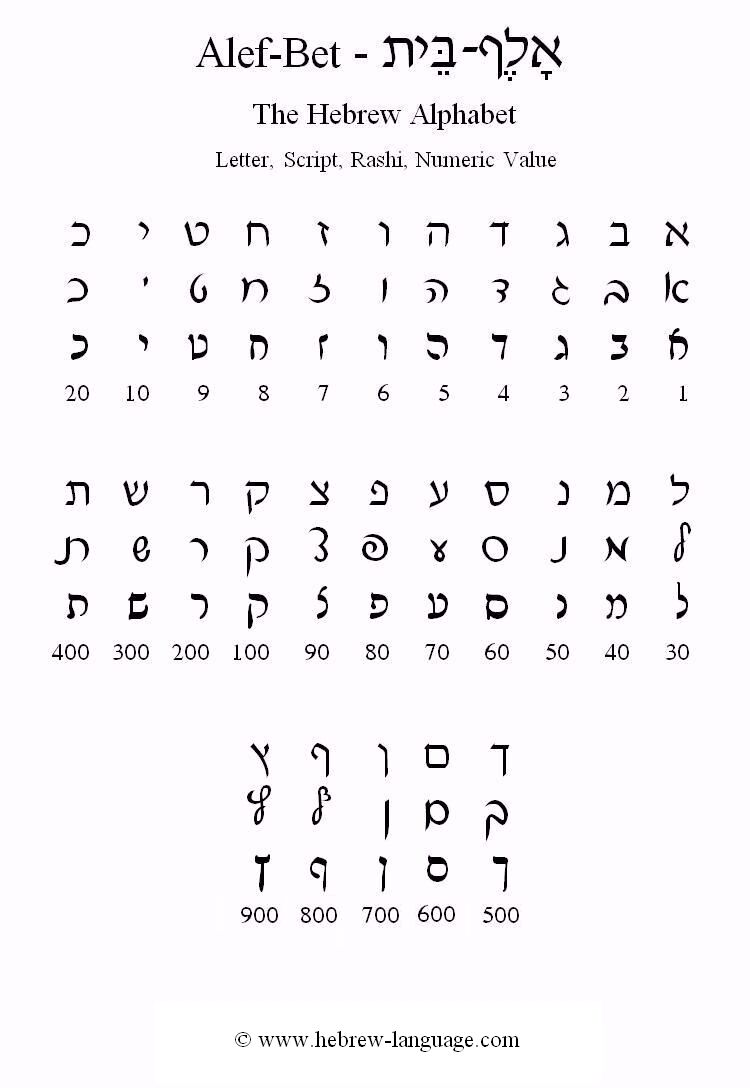 Alef-Bet Songs
The Alef Bet Song by Debbie Friedman with Hebrew letters modeled by students at Tribeca Hebrew in New York City:
Alef Bet Rock Song
by Lily Yacobi, Diana Yacobi and Jason Rosen
Shalom Sesame: Aleph Bet Song
Shalom Sesame – African Alephbet (Ladysmith Black Mambazo)
Free Online Resources to Learn Hebrew: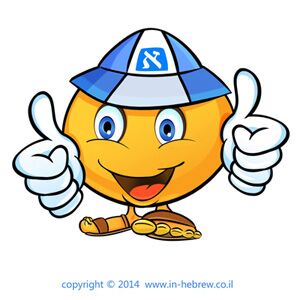 Learn Hebrew Phrases with Audio
Menus, translations and transliterations in 4 languages.
Click on the language of your choice:
Modern Hebrew in Everyday Use
The site includes 435 photos of Hebrew signs.
Below each photo is the Hebrew text with nikud
(vowels) and an English translation of the text.
Language Match Game with Audio
Multilingual Wordsearch (English, Hebrew, Russian)
Hebrew Hangman

Hebrew Jokes – Learn Hebrew and Laugh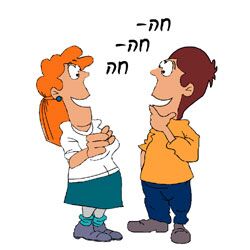 Each joke is displayed in Hebrew with Nikud,
and there is an English translation of the joke.
The jokes are suitable for all ages.
Reading jokes in Hebrew can be a fun activity
in your ulpan or Hebrew class.
Even native Hebrew speakers will find jokes that
are worth telling their friends.